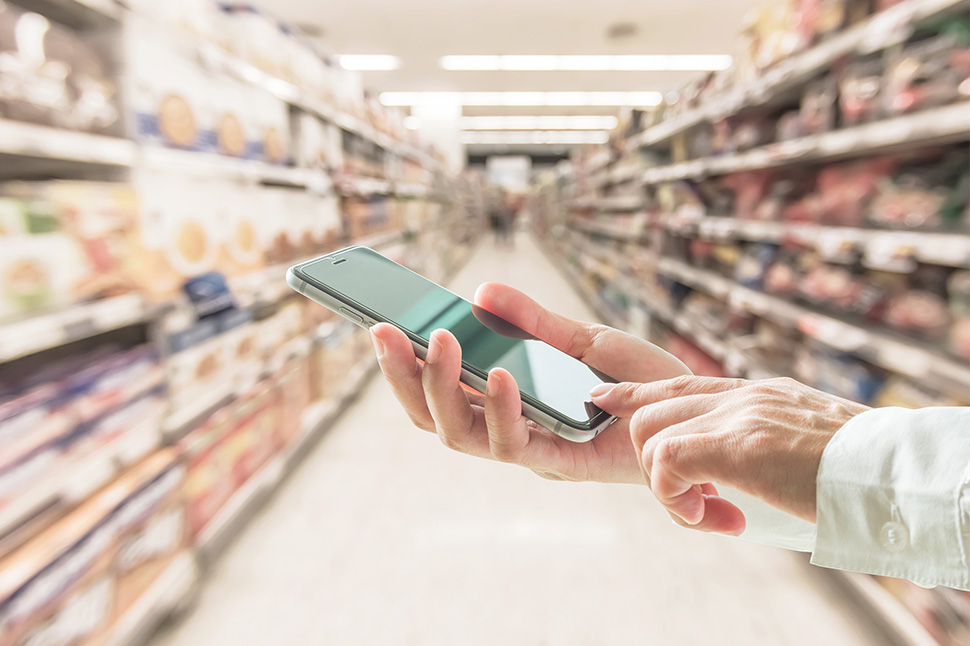 Retailers are always searching for new ways to improve the customer experience and boost sales. From globalization to localization, the retail industry is evolving at a pace that impacts both buyers and sellers. To stay at the top of their game, retailers must familiarize themselves with new and significant developments.
Perhaps the biggest challenge in the retail industry is changing customer expectations. Also, retailers currently face several problems such as lack of inventory vision and unsatisfied consumers. They also have to keep up with a fluctuating economy. Following are some of the challenges that are affecting the retail industry:
Dependence on Economy
Several economic factors such as personal income, consumer confidence, job growth, and interest rates, can greatly impact consumer spending in the retail sector. Also, rising interest rates affect consumer credit and consumer's ability to finance large retail purchases, such as tractors or cars.
Industry Concentration
In several retail segments, it is observed that large companies hold the majority of the market. Even specialty retailers in fragmented markets have to compete with mass merchandisers and warehouse clubs that offer a smaller selection of comparable merchandise at low prices.
Customer Privacy
There is a growing concern over identity theft and credit card fraud that has resulted in increased scrutiny over the security of customer data in the retail sector.
Trends Forecasting
Customer tastes and preferences are changing rapidly and it can greatly affect demand for retail items. A forecasting error can result in excess merchandise or out-of-stock products and missed opportunities.
The retailing sector can implement Big Data analytics for overcoming these challenges.
Allerin's Solution Features
Predicting Trends
Allerin's Big Data solution includes a wide range of tools for retailers to determine what will be this season's "must have" items. Our trend predicting algorithms can be combined with social media posts and web browsing habits. This helps to find out what items are causing a buzz. Our Big Data solution can be used to accurately predict what the top selling products in a category are likely to be. Thus, retailers can target their customers effectively.
Forecasting Demand
Once there's an understanding of what products people will be buying, retailers can work on understanding where the demand will be. Our Big Data solution helps in gathering demographic data and economic indicators to build a picture of spending habits across the targeted market. If a retailer realizes that the sale of home décor products increase after corporate appraisal months, they can increase a number of suggestions of these products. These suggestions can be shown in customers' feed when appraisal 'season' arrives.
Smart Merchandizing
A top priority for most retailers is shifting inventory. Our Big Data solution can help in this venture by adding intelligence to the online shopping process, particularly when it comes to displaying those customers who do not complete their purchases.
Optimizing Pricing
Allerin's Big Data solution includes algorithms that track demand, inventory levels, and competitor activity. This allows retailers to take action based on insights in a matter of minutes. Our Big Data solution can also help in determining the time period when prices should be dropped.
The Big Data solution we offer can impact almost every aspect of retailing, thereby helping retailers to boost the effectiveness of all aspects of retail operations.
Benefits of Allerin's Solution

Increase Speed of Analysis
Allerin's Big Data solution provides high-performance retailing and revenue optimization. Retailers can generate a daily forecast and facilitate immediate decisions, which was not feasible earlier. Price optimization can be easily calculated for an entire organization.
Real-time Decision Making
From inventory and assortment decisions to real-time offers, our solution provides retailers with rapid, fact-based ways to make the best and quickest decisions.
Better Collaboration between Consumer Packaged Goods (CPG) and Retail
Retail and CPG partners are now realizing the value of using high-performance resources to collaborate rather than compete. Our Big Data solution facilitates sharing real-time data. Using this data, retailers and CPG companies can stock the right product assortment and make better use of trade promotion money.
With our Big Data solution, retail companies will have the strategic data and intelligence for developing new applications, thereby making them smarter and providing complete solutions rather than providing stranded static data in empty point software products.
Our Retail solutions team can help you identify the specific pain points in your organization and tweak the solution accordingly. Our solution will, thus, help you take better business decisions and react faster during critical times while eliminating human intervention in routine activities. To know more about our solution, contact Allerin .